A bead spinner is an essential tool when making beaded braids. It is especially helpful when stringing long continuous strands of beads for Beads as Fiber braids (CBB). The characteristics to look for when purchasing a bead spinner.
1. Small bowl – less beads are needed. This is definitely a case of big is not better because the bowl needs to be about 1/3 full to work well. Therefor, the larger the bowl, the more beads needed. Larger bead spinners will require at least two or three tubes of beads to work properly and make it necessary to purchase many more beads than will actually be needed for your project.
2. Affordability, it is not necessary to spend a lot on a bead spinner. I recommend the least expensive wood model you can find. Do not get one of the plastic ones.
3. Short metal shank. Some of the expensive spinners (larger with nicer wood) have a long shank making it clumsy to remove beads after use.
What about the battery operated spinners?
I'm not a fan. I think they are noisy and unpredictable – often too fast when the batteries are fresh and too slow when the batteries need replacing. With that said, I realize that some people have hand mobility issues and in that case, they can be helpful.
Bead Spinner Quick Change Trays: I invented these trays to make the bead spinner work with a very small quantity of beads. It is also great to be able to quickly change bead colors while you are working without emptying and refilling the bowl as you go. You simply lift out a tray and replace it with another one.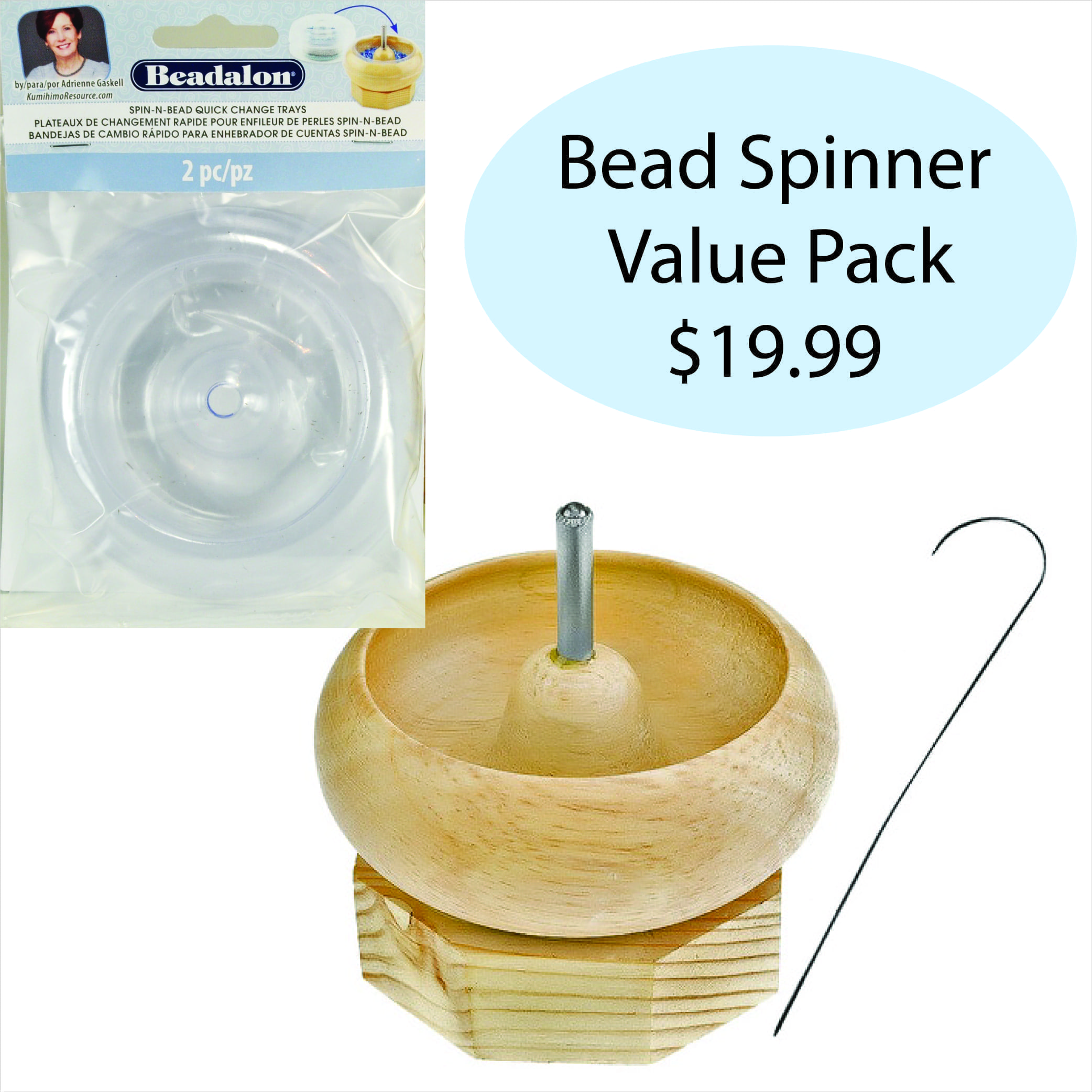 Link to bead spinner value pack at KumihimoResource.com
Includes the Beadalon Spin-N-Bead Junior, 2 Quick Change Trays. and 2 short Big Eye Bead Spinner Needles.