These are the best weights I have found to use for marudai counter weights (CW)! The hook easily hangs from a CW strap or from a waxed linen loop at the start of the braid. When it is necessary to adjust the amount of CW during braiding this design allows for the individual weights to be easily removed. The set of 12 weights totals 250 grams: 20g (9), 10g (1), 5g (2) weights, and a 50g bottom weight that is removable but is necessary to have in place as it keeps the other weights on the hanger. The assortment of weight sizes allows for many different weight combinations. A must for marudai braiders! I recommend you have two sets on hand.
When more CW is necessary, larger weights, in 100 and 200 gram sizes, can be attached to these slotted counter weights. They are available at Amazon.com.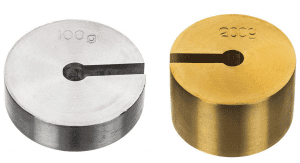 DIY Counter Weight Bag
Many braiders use counter weight bags rather than slotted counter weights. They are perfectly acceptable and will definitely work instead of slotted counter weights. If you have sewing abilities make a small drawstring fabric bag. For those less inclined to sew use a small jewelry pouch. The bag is filled with anything that will give you the desired amount of counter weight; fishing weights, coins, tama, etc.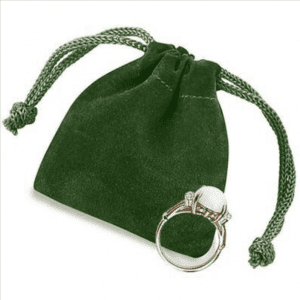 Link to purchase slotted counter weights ($19.50) at KumihimoResource.com
---