In addition to marudai equipment or disk and/or plate, this is a list of the supplies and tools that every kumista should have in their Kumi Toolkit.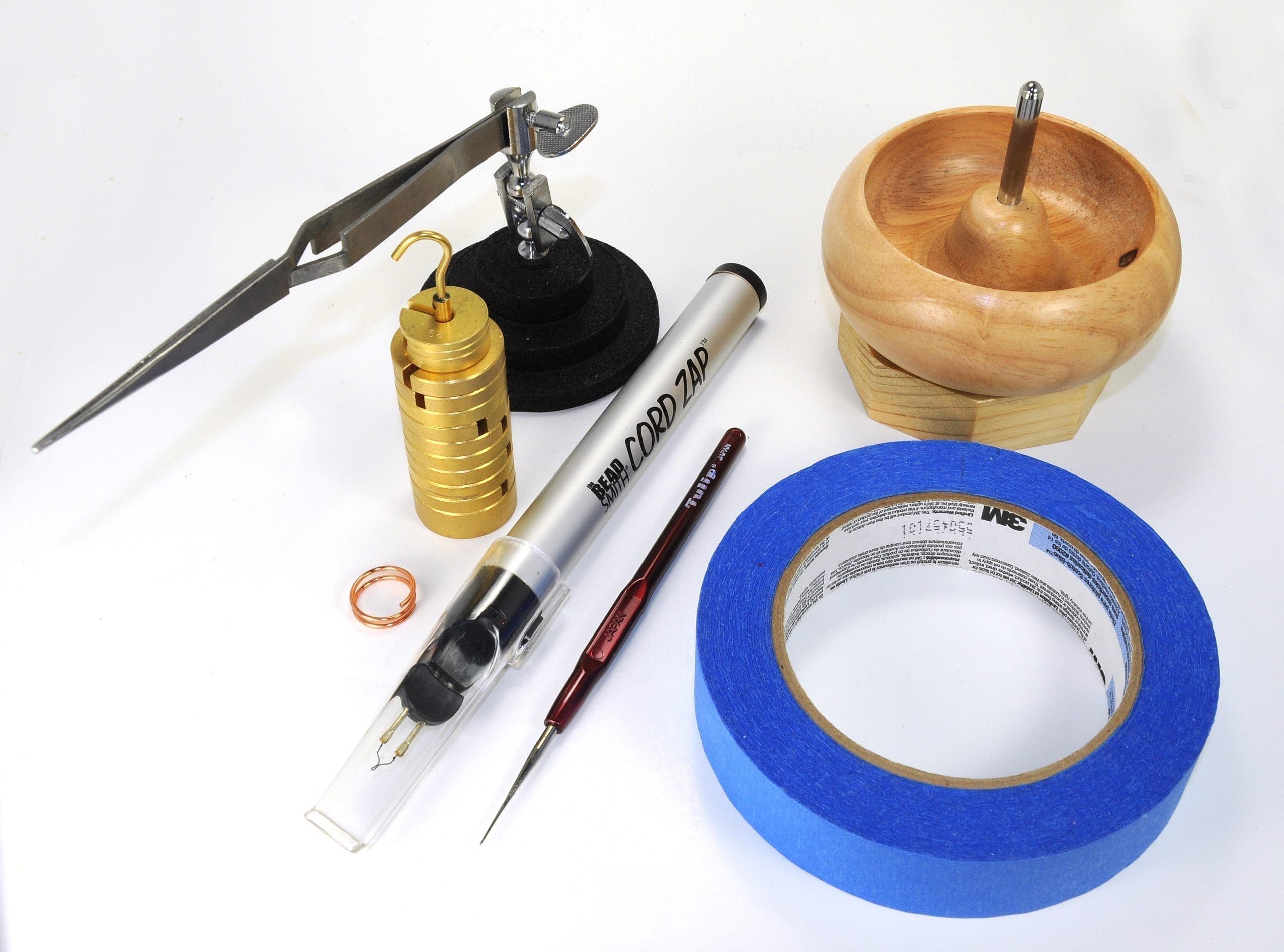 Click on the item links for a brief explanation of how each item is used.
I have provided links for items that are available for purchase on my website. When possible, I've also made suggestions for substitute items that you may have on hand that can be used instead.
Awl – Tulip Brand
Bead Mat
Bead Scoop or Bead Tray
Bead Spinner & Quick Change Trays
Bead Spinner Needles
Big Eye Needles
Binding Thread
Chopstick
Cord Zapper
Counter Weight Strap
Counter Weights
Darning Needles
Diver's Weight
Headbands
Hemostat
Knitting Needle – double pointed
Painter's Tape
Scissors
Spring Stoppers
Tape Measure
Third Hand Tweezers